Greenland just set the record for coldest July temperature ever reported in the Northern Hemisphere at -33C.
(note the temps for all of June ...... below freezing at 0 deg Centigrade.... [clipper])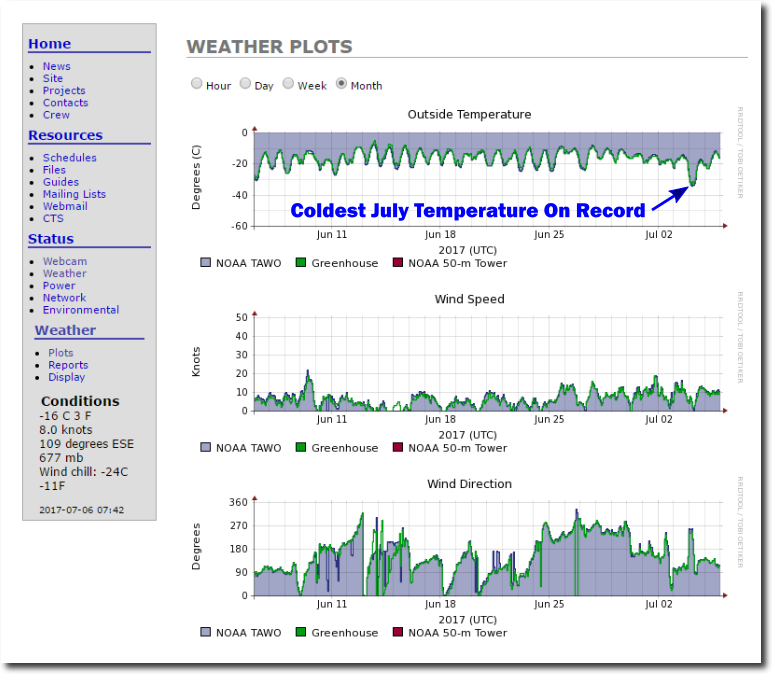 Climate science is not a science. It is a criminal venture intended to extort money from the public. Whatever they are doing, has nothing to do with science.
[The Deplorable Climate Science Blog]